Hello, Smile and Wave readers! My name is Stacy, it's nice to meet you! I run a little children's vintage shop called hart+sew, and you can find me here blogging about my obsession with vintage girl dresses, my love of sewing and thrifting, and a little bit of everyday life being the momma of two sweet girls - I'd love for you to stop by and say hello!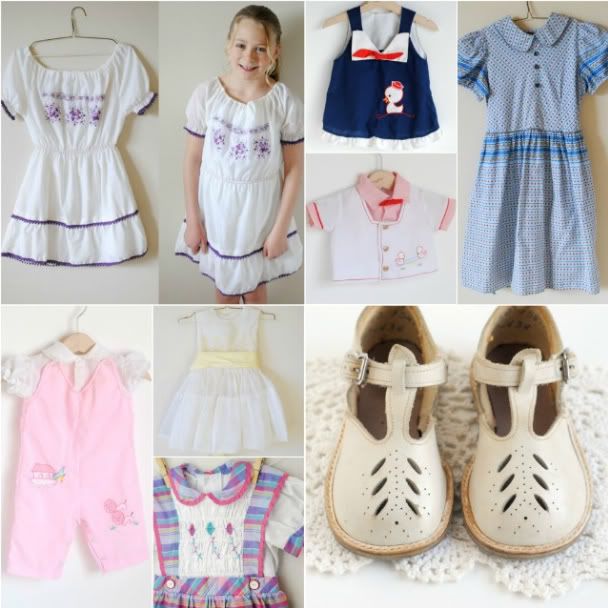 I am so excited to be a part of today's festivities. Rachel's space is one of the brightest spots in my reader (I'm sure you agree) and definitely something worth celebrating! So, in honor of her fantastic vintage styling, of both her and her cute kiddos, I am offering a $50 shop credit to use in hart+sew!
Thanks for all of the inspiration, beauty, and fun Rachel, your new space looks good on you! -Stacy
************************************************
Thank you so much, Stacy! If you have the vintage kids' clothes bug you need to favorite her Etsy shop. It's always well stocked with special items!

To enter to win this giveaway, tell us what you'd love to spend your $50 on from her shop. One winner will be picked before the end of the day and announced on Friday. Good luck!
xo,
Rachel