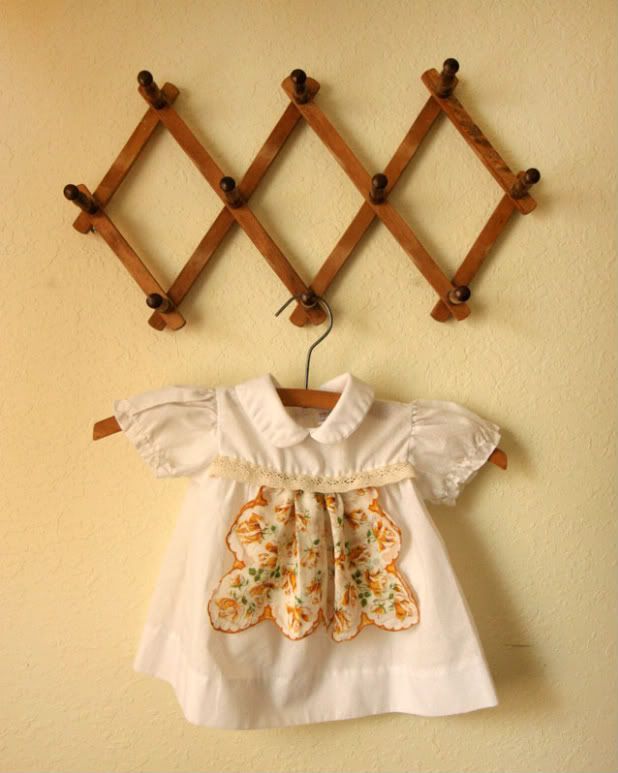 Hello, Smile and Wave readers!  My name is Katie and I run a little blog called Skunkboy Creatures.  I'm very excited and honored to be a part of Rachel's blog party.  I mean, who doesn't love a party, right?  Today I'd like to share a little DIY with you.  It's great for those of you who have little girls, but also a wonderful idea for personalizing a gift for a friend or loved one.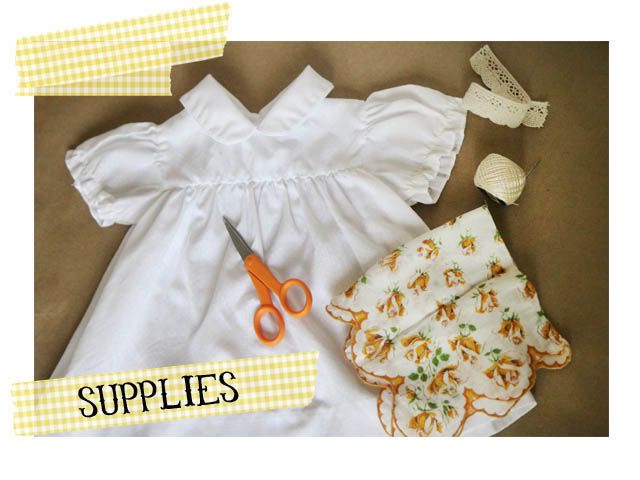 Supplies:  dress, hanky, trim or ribbon, needle and thread, scissors
Step 1:  Fold your hanky in half and thread a running stitch through it.  Gather to the desired length and tie off.
Step 2:  Whip stitch the gathered part of your hanky to the front of the dress.
Step 3:  Line up your trim and stitch over the top of the hanky.

See?  It's super easy and turns something a little bland into something special.  You can also use a machine instead of hand stitching, if you have one handy. 
Happy blog party, friends!  xo. Katie
******************************
Umm, hello! Perfect DIY for covering up that strawberry stain that I couldn't get out of one of Ruby's dresses! Thanks for sharing another genius way to use vintage hankies, Katie. You are full of grand ideas!
xo,
Rachel