Hi! My name is Kara Haupt and I blog at
I Just Might Explode
. Thanks to Rachel for asking me to guest blog at the gorgeous Smile and Wave!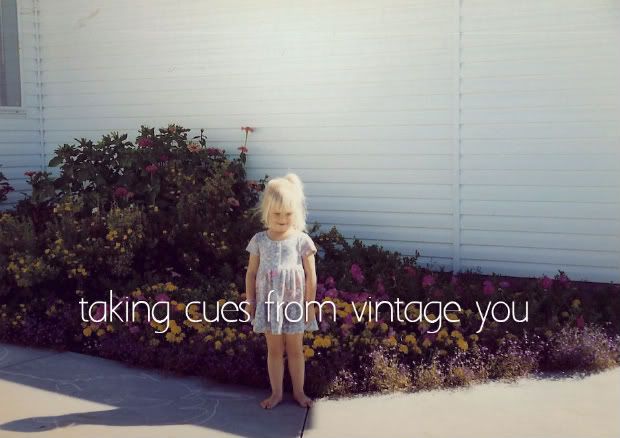 I like to find inspiration for outfits in odd places and it hit me the other day when I was looking through old family photos, that I had a huge resource right in front of me! My mom spent a lot time dressing my sister and I up in cute outfits when we were kids. She STILL prides herself on it. I decided to recreate some of my outfits for a series called 'Taking Cues from Vintage You'. First up is a very frilly, Sunday outfit.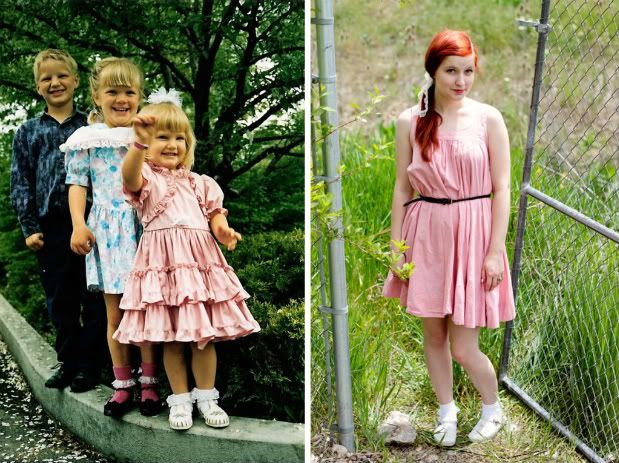 I recreated the outfit with a Old Navy babydoll dress from several years ago and then cinched the waist in with a Forever21 braided belt. I found some little girls lace socks that fit me at the store and remembered these oddly similar shoes I picked up recently at a thrift store to complete the ensemble. I made a bow from vintage lace I had on hand and ta-da! Outfit recreated. 
I remembering disliking lace socks like these as a child, but I was so excited that this challenge required me to get a pair. I'm envisioning pairing them with cute platform heels and summery dresses!
<3
********************************
Kara, this is one of the most fun series I've seen in awhile! I can't wait to see more and may have to start browsing through my own family photos from when I was a kid. Thanks for sharing, lady!
xoxo,
Rachel