Hello Smile and Wave readers, I'm Emma of Food Coma. It's summer here in southern Missouri. So I don't know if it's getting hot where you live but my hometown is melting in the heat these days! A cold and refreshing treat I like to make during the hot months are frozen bananas covered in chocolate and assorted toppings.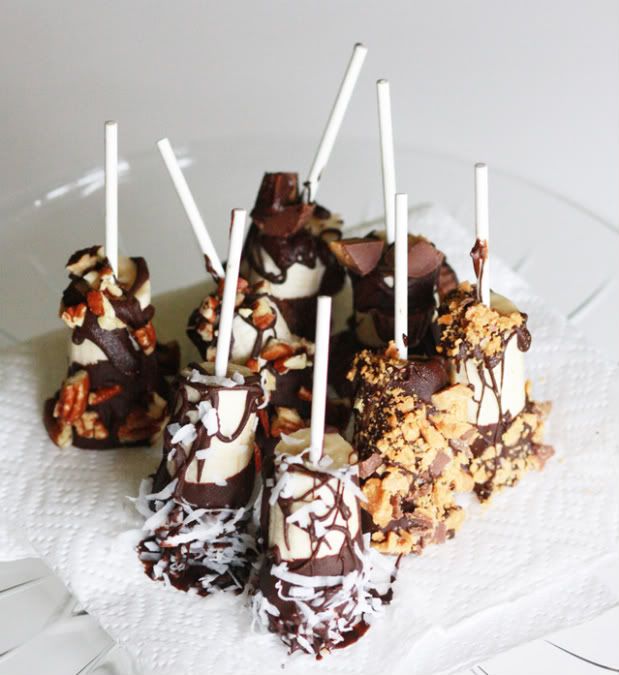 And depending on what kind of chocolate you use, and what toppings you add these can be gluten-free, vegan or sugar-free if you or your family have any special dietary needs. I used dark chocolate, pecans, coconut flakes, a Butterfingers candy bar and mini Reese's peanut butter cups.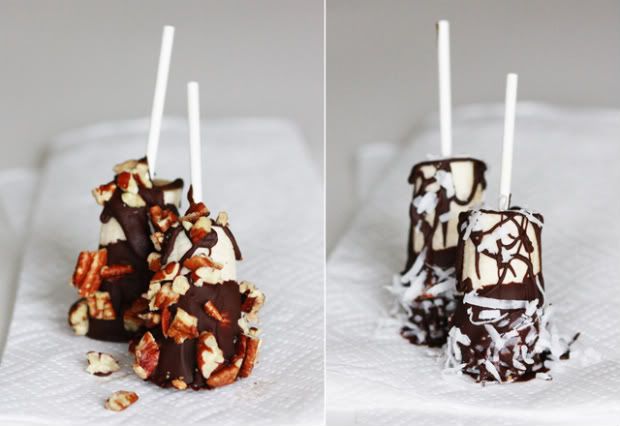 First: Peel and slice bananas in half. I also slice off the tips so the bananas can (mostly) stand upright. You do what you like. Insert a lollipop stick or popsicle stick 2/3 into bananas and freeze for an hour.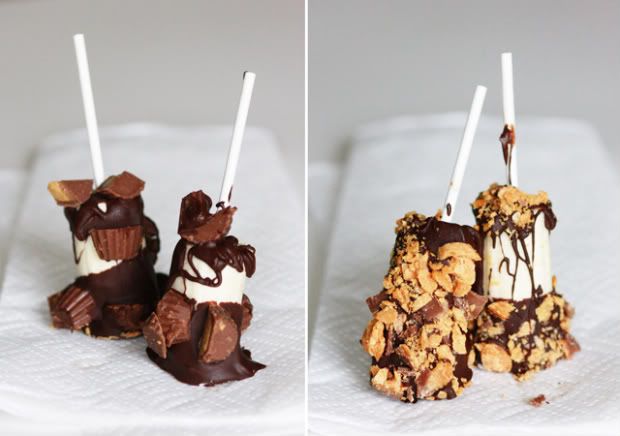 Second: Melt chocolate chips and 1/2 tablespoon (or so) vegetable oil in a microwave safe container. I melt on high for 30 seconds, then stir the chocolate, melt another 30 seconds, stir, etc. until the chocolate is melted. Dip the frozen bananas in the chocolate, drizzle on additional chocolate using a spoon, then sprinkle on your toppings.

Third: Freeze the finished bananas until you are ready to serve. We usually eat ours within the day, but if you want to store them simply placed the chocolate covered bananas (once the chocolate is set) in an airtight container or Ziplock bag in the freezer.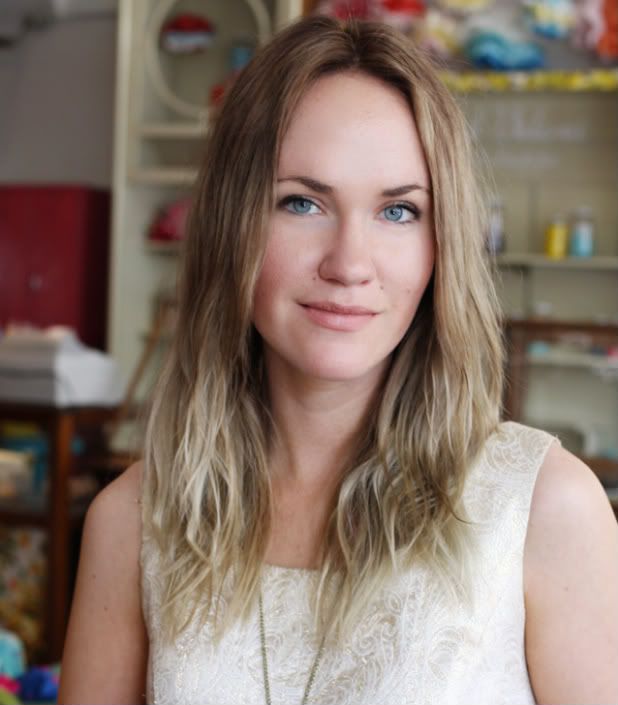 Have fun mixing it up with your own topping choices or use colored white chocolate for a bright and festive look!
xo. Emma
***************************************
Emma, you are so good at making something this yummy look so easy to make! Go follow Emma's blog, Food Coma, for more fantastic recipes and some fun outfit posts. She's my favorite food blogger!
xoxo,
Rachel